A month ago, I have been asking opinions on what kind of camera I should buy. After going back and forth over and over again, I decided to buy Canon 550D DSLR because I am so drool over the pictures we can take with a DSLR. I really wanted live view and video capabilities but DSLRs with those features were cost-prohibitive. So? I bought it anyway.

* begging for money.
I love the camera and have been loving playing with it. I am still learning how to use the various features and settings, but I have still been really pleased with the shots I have gotten out of it.
Here are some pictures taken at Gili Trawangan.
Gili Trawangan is located off the northwest coast of Lombok in Indonesia (1 hr by speed boat from Bali). I put Gili Island on my itinerary last vacation, although I was only excited about Bali because Bali seems to have everything I need for holiday. Great beaches, great foods, great night clubs, interesting culture and hundreds other reason to go.
But it turned out I got a surprise!
See it for yourself !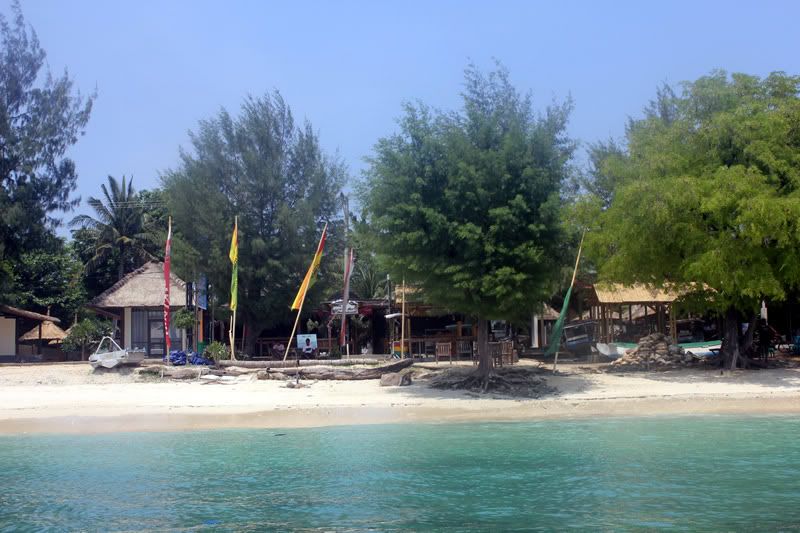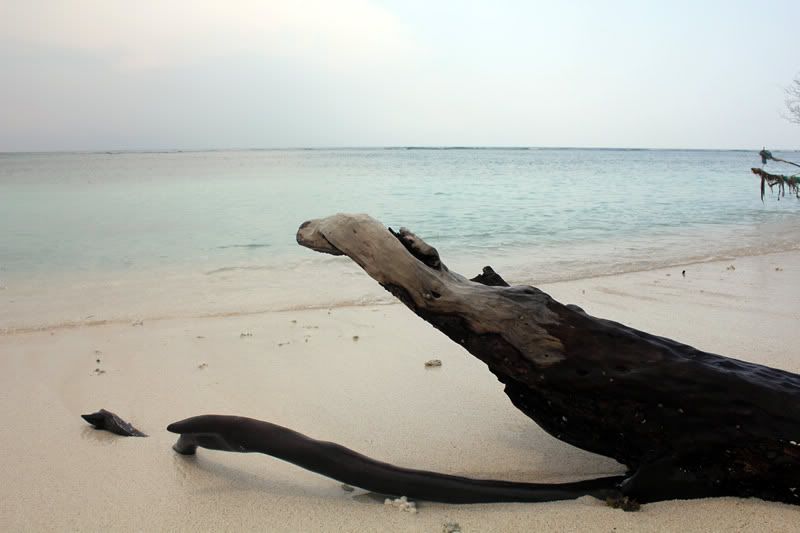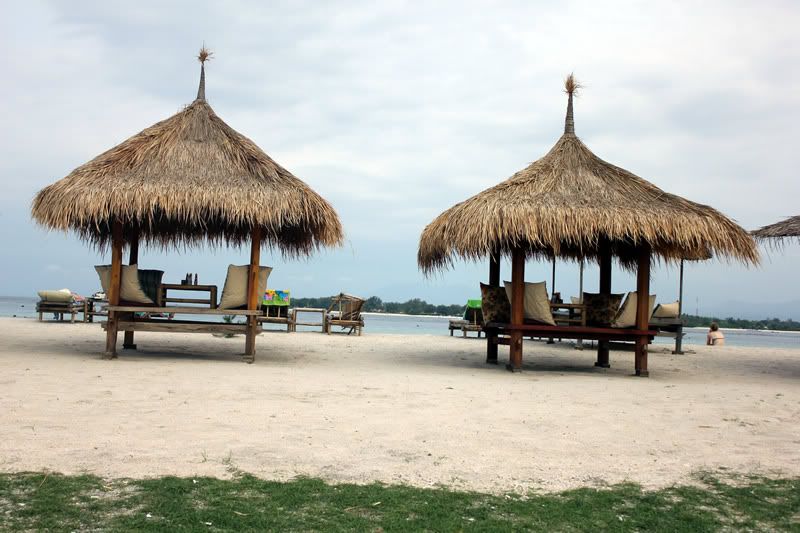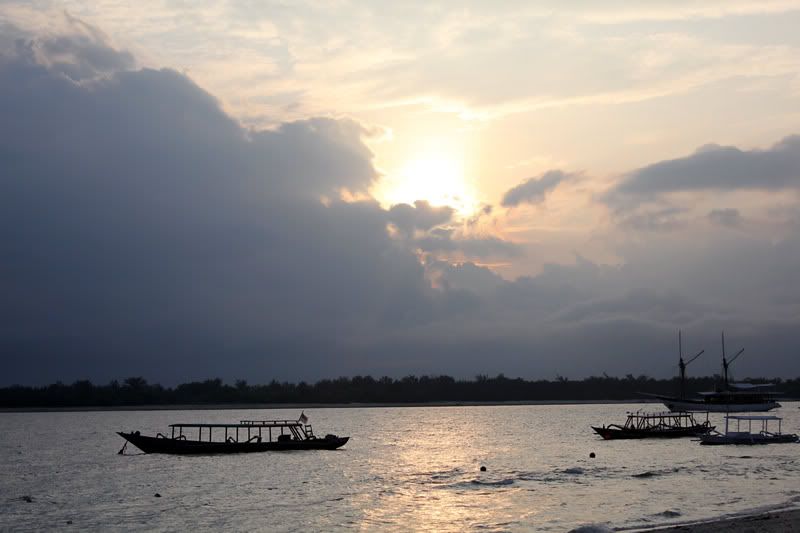 The water was clean so we can see shells on the bottom of the sea, the sandy white beaches seem to welcome me when I first stepped off from the boat. The color of the beach was gradation form white-green-turquoise-blue-dark blue. It was breathtaking. I stopped for a while and took a mental picture of that moment.
It is a very nice place to go. Forget about works and stuffs. Just lay down on the beach, watching waves, and fishermen's boats come and go.
This is the place I crave for more. Terawang-awangan.
Will post details update next time. Whenever I have time. :-)

Enjoy the photos and please be jealous of me !